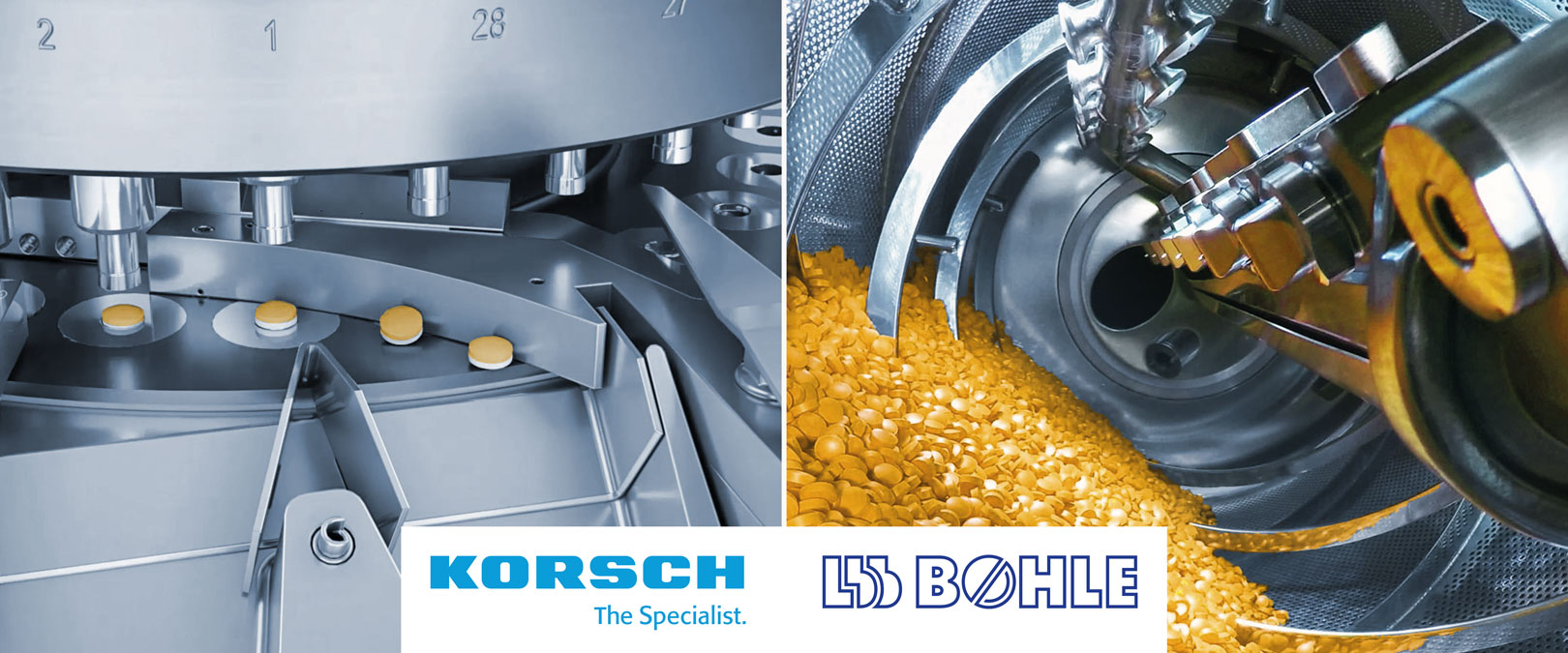 L.B. BOHLE + KORSCH Innovation Days 2022
Innovation Days
Workshop on OSD Production
May 18 - 19, 2022 | Ennigerloh, Germany
---
Our workshop will be offering a practical and theoretical introduction to continuous processing of oral solid dosage forms.
It will take place in L.B. Bohle´s Technology Center and new dedicated Continuous Manufacturing production plant in Ennigerloh, Germany.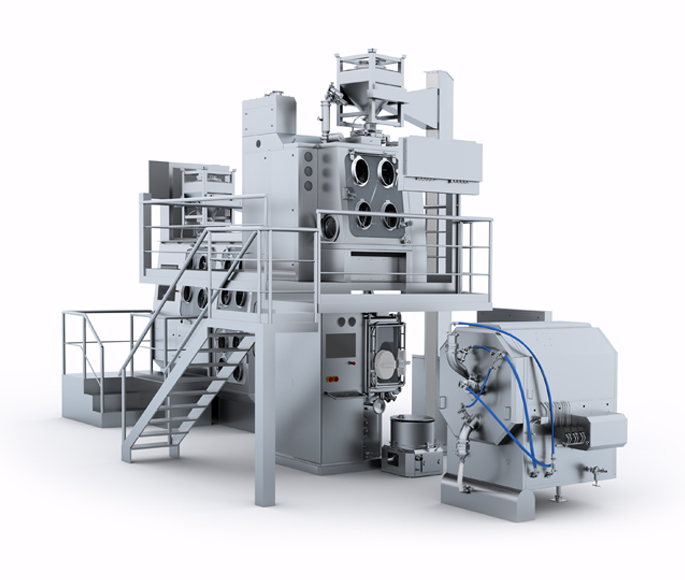 KEY TOPICS
Continuous Manufacturing:
From powder to coated tablets in small-scale and high containment
Demonstrating a fully integrated Continuous Manufacturing line meeting OEB 5 requirements
Incorporating the unit operations automated dosing, continuous blending, twin-screw granulation, continuous drying, milling, tableting and film coating with integrated PAT technology
Case study Generic Manufacturer:
Standalone unit for "bin-to-bin" Continuous Manufacturing
News and innovation on tableting
by KORSCH AG in theoretical and practical sessions
Continuous feeding and blending and isolator technology
by Gericke AG and Franz Ziel GmbH
WHY ATTEND?
Participants will take an active part in the continuous manufacturing of tablets from powder to the coated tablet. Explore QbCon® in our Technology Center – a fully integrated continuous line that enables production via dry granulation, wet granulation, and direct compression. Furthermore, experience a fully contained, small-scale QbCon® Unit in our new Plant 4.
WHO SHOULD ATTEND?
Engineers, researchers, operators, production managers, and process engineers with background in the pharmaceutical industry, academia, or regulatory bodies.
If you are operating in batch today – no problem. The workshop considers the future of OSD- processing within the pharmaceutical industry.
Registration
Registration
---
Experience an interactive and informative update on the latest technology around continuous manufacturing, and understand how this technology can benefit your production processes in the future.