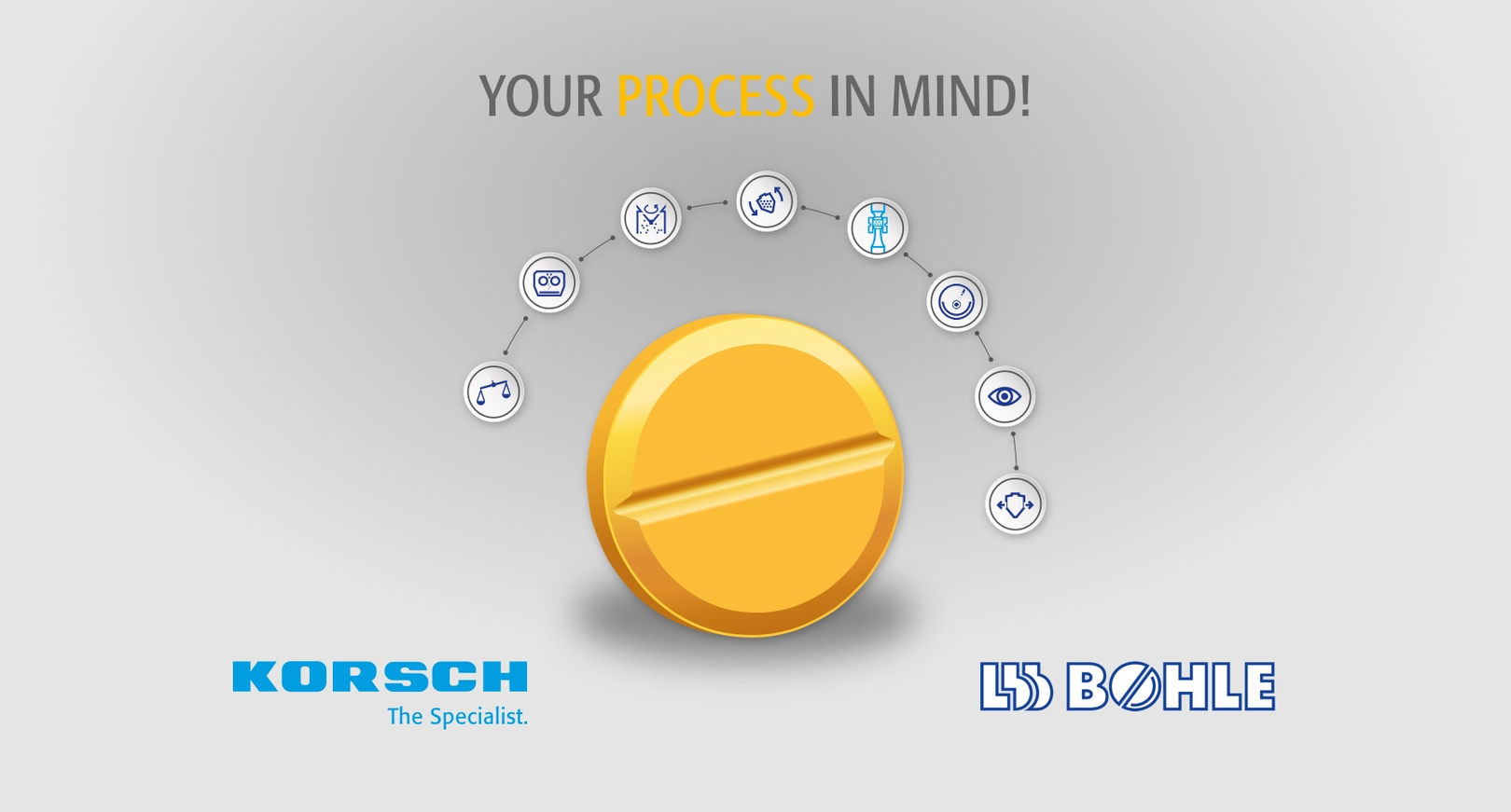 ---
ACHEMA. August 22-26, 2022, Messe Frankfurt, Frankfurt/Main, Germany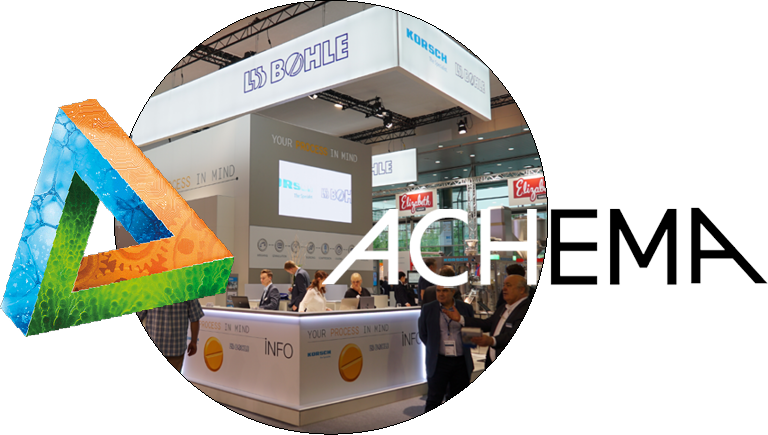 Enter the world of innovative process technology. At a joint booth, KORSCH AG and L.B. BOHLE will present their latest equipment innovations in solid dosage manufacturing, material handling and continuous process manufacturing.
Come and experience our state-of-the-art equipment, meet our experts and discuss with us the machine capability or integrated process lines. We have YOUR PROCESS IN MIND!
We are looking forward to welcoming you at Hall 3, Booth A49/A71.
TWO SPECIALISTS – ONE PROCESS
Partner
---
KORSCH AG and L.B. Bohle offer complementary, high-quality pharmaceutical processing equipment and a longstanding commitment to world class design innovation.


KORSCH is a true specialist and offers the broadest and most innovative product line for tablet compression technology in the world. For over 100 years the complete focus has been around technical innovation and customer service. KORSCH equipment is suitable for virtually every application with unique technical advantages and an unwavering commitment to quality. The KORSCH INNOVATION CENTER provides the perfect environment for world class design and the continued advancement of tablet compression technology.


L.B. Bohle Maschinen + Verfahren GmbH has been a well-recognized, global equipment supplier to the pharmaceutical industry for more than 35 years. Focusing on solid dosage production, L.B. Bohle supplies the finest "Made in Germany" machinery in accordance with cGMP guidelines, covering all steps from dispensing to coating. We can supply a single machine or a fully integrated process line for batch or continuous processing. With our mission statement "We want to be better than the market", L.B. Bohle satisfies all requirements.
Production Process
Production Process
---
For each step in your production process we have the right solution.
KORSCH + L.B. BOHLE Innovation Days India 2022
Innovation Days India
---
On April 7, KORSCH and L.B. BOHLE will host the INNOVATION DAYS INDIA, a workshop series with practical relevance to current issues and trends of the tableting industry. The event will be the official inauguration of the new KORSCH and L.B. BOHLE INNOVATION CENTER in Hyderabad Medical Device Park.
KORSCH + L.B. BOHLE Innovation Days 2022
Innovation Days
---
May 18 - 19, 2022 | L.B. Bohle | Ennigerloh
Innovation Days 2021 | KORSCH AG | Berlin
Key Topics: Continuous Manufacturing, Containment, Multi-Layer Tableting
---
Contact us to set up an appointment with our experts and to talk specifically about our technology.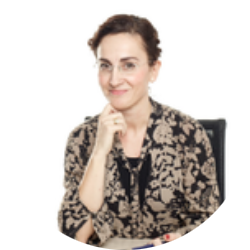 KORSCH AG
Breitenbachstraße 1
13509 Berlin, Germany
Mrs. Nerea Arcaraz
Tel: +49 30 43576 373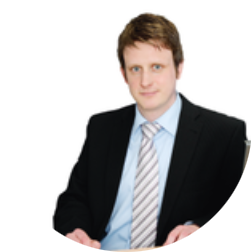 L.B. BOHLE Maschinen + Verfahren GmbH
Industriestraße 18
59320 Ennigerloh, Germany
Mr. Tobias Borgers
Tel: +49 2524 9323 150